Scavenger
Scrawny and famished, this roughneck would even pick a quarrel for a small piece of stale bread.
General Information
Type:
Bandit
XP:
4
Hitpoints:
40
Damage:

15-30

Accuracy:

60%

Initiative:
Normal
V • E •

D
Description
The Scavenger is the most basic bandit your will find in any adventure, similar to your own Recruits.  They can be found in most adventures, and are usually in the easier camps.
Offence and Defence
If a bandit camp contains only a few Scavengers, then often the best attack is to simply send plenty of Cavalry, as they will overwhelm the weak Scavengers before they get chance to attack back.  This method can often result in zero losses.  To guarantee no losses, you would need to send five times as many Cavalry as there are Scavengers, so this method only really works for camps that only have a few Scavengers.  If you send just twice as many Cavalry as there are Scavengers, then you should expect up to 50% losses.
At the end of the adventure, you will receive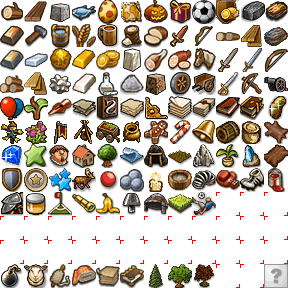 4 for each Scavenger that is defeated.