Sleepy Reef
We have an urgent matter to attend to. Please, sit - there is much to tell. King Damien has an Elite Group called "The Unity". The King trusts them implicitly and shares all his secret plans etc. with them. One of the generals who was part of this special group retired some years ago, and the King gave him an island. Yes, you heard me, then man got an island. Gregorid Skoln is his name, and lives an honourable retirement on his little island, Sleepy Reef, along with his wife and most beloved daughter, Sabilyn. Sadly, Gregorid had some unfinished business before he left Capital Island, and that business has taken over his island. Some of the traitors have stormed the island and are now holding Gregorid and his family hostage. I think this calls for a visit, don't you agree? Don't forget your sword.
V • E •

D
Description
Sleepy Reef is an adventure that was introduced to the Test Server on Tuesday 6th August 2013. It is a mini-adventure which requires the player to defeat camps and click on items on the map to gain maximum XP.
Availability
Level: 26
Merchant: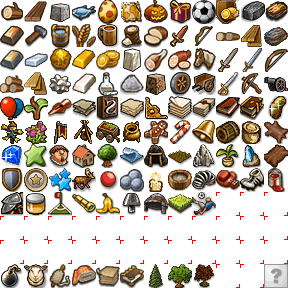 175
Adventure Search: Short (?.??%), Medium (?.??%)
Trade: ~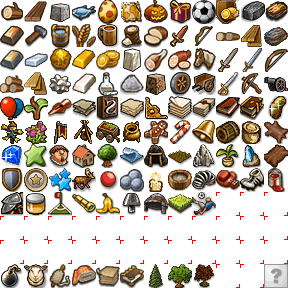 900-1200
Map
The adventure map is fairly linear, with an north-eastward route from the bottom to the top of the map. There are four Traitor's Camps along the way, each protected by a group of bandits. The leader camp can be found in the village.
There are also a number of Trees located around the island which can be clicked on. These are required for the third adventure quest, when you search all four for the missing girl.
Requirements
Quests
The following sub-quests are required to complete the adventure.
Note that XP from subquests is not immediately received, but added to the total that you will receive at the end of the adventure.
| Quest | Details | Reward |
| --- | --- | --- |
| Defeat the traitors at the rocky pass | You will need to attack the first traitor's camp, on the south side of the island, near where you generals land. See the map above for the locations of the Camps, and the guide below for troop numbers. | 50 |
| Find and defeat the traitors in the forest | You will need to attack the second traitor's camp, north of the first, within the trees. | 50 |
| Fight your way into the village | There are two more bandit camps blocking your way to the Bandit Leader, so remove these two camps. You can move your general just west of the third camp if you wish, but cannot skip it. | 100 |
| Find the tree Sabilyn is hiding in | Just click the four trees that are located around the northern half of the island. | 50 |
| Defeat the Traitor Leader inside the village | Remove the final Bandit Camp. | 200 |
Guide
Enemies
The following enemies are found in the Sleepy Reef adventure:
Rewards
Slot 1
Slot 2
Slot 4 + 5
Slot 3
Slot 6