Stealing from the Rich
A very concerned landlord has written a letter to you. One of his previously loyal master archers has turned rogue, living in the forest and stealing gold from rich merchants and nobles. With it, he bribes simple peasants into rioting. You have to stop this at once!
General Information
Type:
Resource
Players:
2
Difficulty:
4
Duration:
4 days
XP:
11870
V • E •

D
Description
Excellent XP & Rewards but fairly high losses. Watch out for hidden Wolf packs in the forests (many can be avoided but some need dealing with). Also Watchtowers pose zero threat to 200 Cavalry but take many minutes to defeat.
There is an approximate 3% chance that among the rewards for completion will be the White Castle premium item that gives a non upgradable +50 to Population Limit.
Availability
Level: 26
Merchant: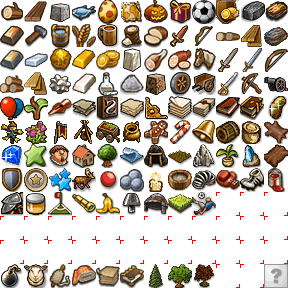 145
Adventure Search: Short (?.??%), Medium (?.??%)
Trade: ~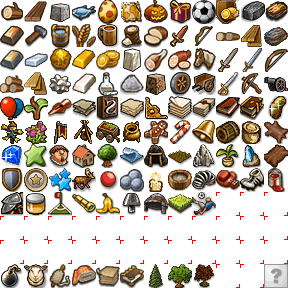 120-180
Maps
Requirements
Achievements
| Name | Requirements | Trophies | Reward |
| --- | --- | --- | --- |
| Rich but Careless | Complete "Stealing From The Rich" in less than 18 hours. | 40 | |
| They were rich | Complete "Stealing From The Rich" in less than 6 hours. | 100 | |
| Poor Men, Better Fighters | Complete "Stealing From The Rich" while losing less than 100 Soldiers. | 80 | |
| Slowly but Surely | Complete "Stealing From The Rich" without using any Cavalry. | 80 | |
Guide
Refer to the Combat page for more information.
Generally, the lowest quantity/cost troop combination is listed but higher cost/value troops can be substituted to boost the odds toward losing 1-2 less troops. So use of elite soldiers, longbowman and crossbowman is at your discretion but most likely will not change the outcome very much depending for any particular battle. Likewise, more troops than listed can be sent if capacity of the general permits but in most cases will not affect the outcome.
Sector
Enemy
Attack With
Average Losses
Map Area
Sector 1
Move a garrison to far West of the landing area, watch for hidden Wolves marked X.

30

40

1 199
0
1 199
0
1 199
0
1 199
0
Sector 2
Attack from same position through this sector into the one to the North.
*Note To save time one can ignore the wolves and directly attack the leader camp with the stated army (below).
The general will be intercepted but will not change the outcome of victory of either camps.

40
1 39
1
1 4
1
1 39
1
1 39
1

Sir Robin




20

20

20

98 102
97
65 120
55
85 135
75
85 135
75
Sector 1
Place garrison in Sector 2 NW of the Leader camp of Sector 1

65

85

41 1 158
37
Old Option:
22
( 26 1 20 )
17 1 202
15
28 222
25
27 243
23
Sector
4 / 5

Move below wolves and use this position to clear both sector 4 and 5.

Note: If you attack camp 2 first, you can reposition yourself to the most western position, and avoid the wolves, which saves 7 Recruits.

120
7 120
7
7 83
7
7 120
7
7 120
7

85

65

38 32 130
35
24 1 195
22
30 220
25
26 244
23

20

60

2 1 197
2
175
0
30 220
0
30 220
0

40

40

18 1 181
14
8 1 211
6
11 1 238
9
8 1 261
7

Sir Robin




40

40

140 60
112
78 142
67
110 140
96
109 161
95
Sector 6
Move to East of sector, note wolf packs, and attack down the avenue to the watchtowers with 200C without losses or the need to retreat.
*Note you can avoid the wolfpack if you clear the last pair of towers by attacking the final Leader and getting distracted, but for the sake of 9R it's hardly worth it.

140
9 141
9
9 96
9
9 141
9
9 141
9

30


x 2 Guard Towers
85 (45 if one at a time)
0
85 (1C for 30?, 25C for 60)
0
85 (45 if one at a time)
0
85 (45 if one at a time)
0

Sir Robin




50

50

W1: 176
W2: 28 172
W1: 176
W2: 25
Alternate:
W1: 75
W2: 102 98

W1: 75
W2: 89
100 120
77
142 108
125
125 145
112

30


x 2 Guard Towers
85
0
85
0
85
0
85
0

Sir Robin




30

30

40

138 62
120
83 137
71
110 140
95
110 160
95
Sector 3
For some reason doing the previous sector first allows you to place your garrison higher up in this Sector, even before you finished it.

60

20

34 1 165
29
24 1 195
20
27 1 222
23
24 1 245
21

40

40

18 1 181
15
8 1 211
6
11 1 238
9
9 1 260
7

Sir Robin




40

40

100 100
87
83 137
72
88 162
75
86 184
68
Sector 7
Position garrison above sector, take out hidden wolves then the 4 guard towers with 200C for zero losses and no need to retreat when you attack them.

200
13 187
13
13 157
13
13 187
13
13 187
13

15


x 4 Guard Towers
95
0
95
0
95
0
95
0

Big Bertha




50

50

50

W1: 177
W2: 17 183
W1: 177
W2: 15
Alternate:
W1: 15 120
W2: 64 136

W1: 15 120
W2: 55
105 115
90
145 105
126
118 152
104
Total Average Losses
737-971 0-195
531
713
660
Enemies
The following enemies are found in the Stealing from the Rich adventure:
Rewards