The Sleeping Volcano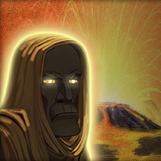 We've had our share of weird people trying to do weird things, but this is going a tad too far. There's this alchemist who somehow managed to create the "Cult of the Sleeping Flame". He actually has followers! And that's not all... here comes the best part: he wants to revive a sleeping volcano. Yes, you heard me. Flintrock Island is right on the top of a sleeping volcano, and we must go there and save those people before the cult leader burns the whole island to ashes!
General Information
Type:
Mini
Players:
1
Difficulty:
3
Duration:
12 hours
V • E •

D
Description
The Sleeping Volcano is an adventure that was introduced to the Test Server on Tuesday 6th August 2013. It is a mini-adventure which requires the player to click on items on the map to gain maximum XP.
Availability
Level: 26
Merchant: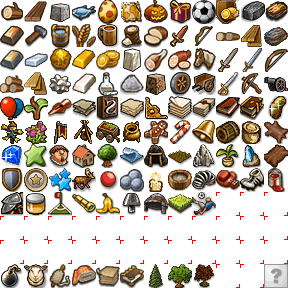 895
Adventure Search: Short (?.??%), Medium (?.??%)
Trade: ~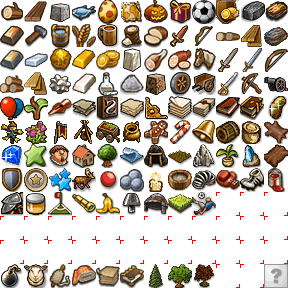 900-1200
Requirements
Map
The adventure map is linear, with an anti-clockwise spiral route finishing in the centre. There are four Stone Statues along the way, each protected by a group of bandits. The leader camp, in the centre, is a Witch Tower.
The map also contains five sets of 'Scattered Bones', which you will need to find during the adventure.
Quests
The following sub-quests are required to complete the adventure.
Note that XP from subquests is not immediately received, but added to the total that you will receive at the end of the adventure.
| Quest | Details | Reward |
| --- | --- | --- |
| Destroy the tower and entrance to the creek | You will need to attack the first tower, on the south side of the island, near where you generals land. See the map above for the locations of the Statues, and the guide below for troop numbers. | 50 |
| Destroy the tower near the village. | The second tower is direct north of the first. You won't be able to transfer your general any closer, so will need to attack from where you are. | 50 |
| Find the lizard bones and destroy them. | There are 5 sets of 'Scattered Bones' to be found around the map. See the map image above for the locations. | 50 |
| Find the tower in the middle of the island and destroy it. | Take out the remaining Stone Statues, and then the Witch Tower. | 200 |
Guide
Enemies
The following enemies are found in The Sleeping Volcano adventure:
Rewards
<<Info Needed>>