The Valiant Little Tailor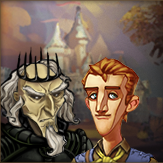 Your old friend the little tailor is in a bad way. The king has sent him on a very dangerous task where he can't succeed alone. Maybe you can help him out?
General Information
Type:
Fairytale
Players:
3
Difficulty:
8
Duration:
12 days
V • E •

D
Description
The Valiant Little Tailor is the first of the Fairytale Adventures. It can be purchased in the Adventures section of the Merchant Chest for 650 Map Fragments.
Follow-up Adventures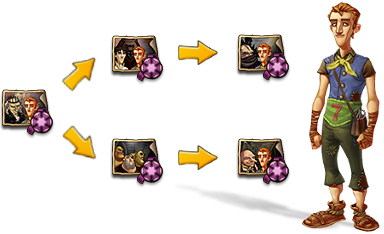 Upon completion, the adventure rewards will usually contain one of two follow-up adventures, which lead along one of two distinct adventure paths.
The drop rate for these follow-up adventures is such that not every participant will gain the next adventure, and it's possible that no participants will gain one at all.
This means that one person doing the adventure alone, and asking friends to grab lootspots, will not guarantee that the player will gain one of these follow-up adventures, but may gain more than one.
Bandits
The following bandits are found in The Valiant Little Tailor adventure.
Map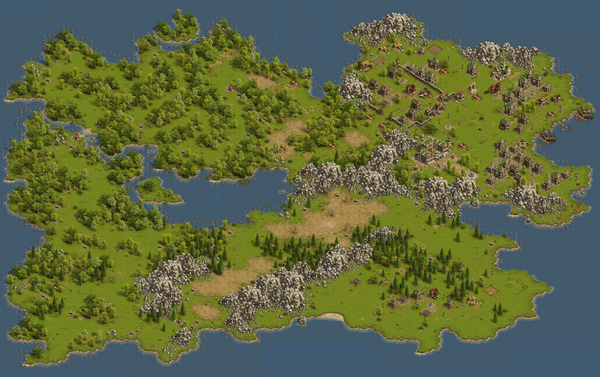 Guide
This guide is geared toward the lower 40's in level, losing only Recruits, Bowmen, Militia, and a few Longbowmen. This guide assumes that you have a Veteran General for many final attacks and even a few suicide waves when normal generals do not cut it. This adventure is extremely costly:
Sector 1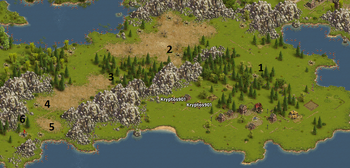 Sector 2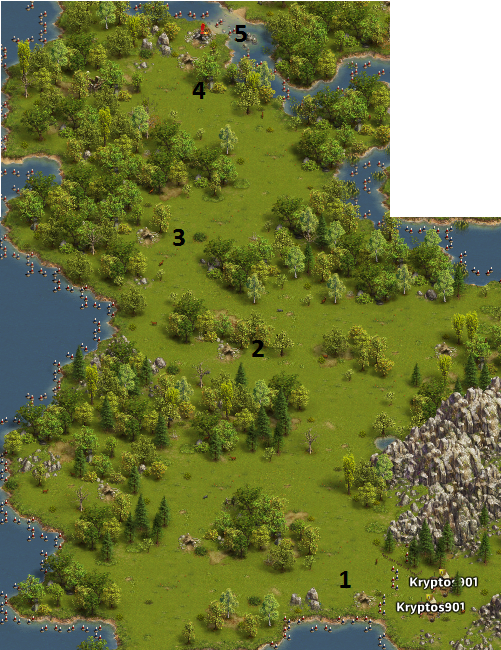 Sector two is similar to sector one in losses. But this time, you're one quarter done! Once again, you do not have to kill every camp, but the ones that you do have to kill are not fun at all. This guide will be optimized to lose recruits and bowmen and minimize all other losses. This guide requires at least one vetean general, and a few regular or battle hardened generals for the suicide waves.
Sector 3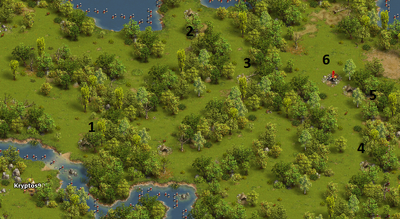 Sector 3 is heavy on Militia losses, otherwise even easier than the first two sectors. Either way, six camps and you're almost done with the adventure!
Sector 4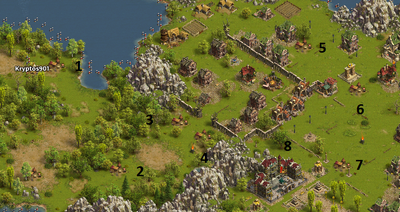 The final stretch is going to cost you a few Recruits, but is well worth the adventure. This sector is easier than the first two overall.
Camp
Contains
Wave 1
Wave 2
Wave 3
Losses
1

80 Royal Recruit

60 Royal Bowmen

200

33

217

233
2

50 Royal Militia

60 Royal Longbowmen

150

100

150
3

60 Royal Militia

30 Royal Cannons

67

2

181

67
4
120 Royal Longbowmen

120

130

120
5
170 Royal Recruit
200

130

120

330
6

150 Royal Bowmen

30 Royal Cavalry

180

70

180
7

30 Royal Militia

40 Royal Cavalry

80 Royal Longbowmen

200

110

140

110

200

8

60 Royal Militia

40 Royal Cavalry

80 Royal Longbowmen

1 Evil King

200
200

125

125

400

125

Total Losses

1010

780

125
Lootspot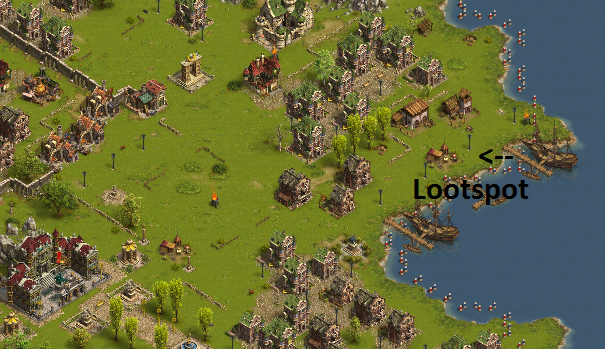 Before you sell a lootspot you should clear the map down to the last two camps, similarly to the above picture. This will guarantee that your lootspot buyer has a clear attack route to the camp they are tagging.
Lootspot buyers should attack the far eastern camp by the docks, containing 120 Royal Recruits and 40 Royal Militia. A simple one Recruit charge will suffice, as the Royal Recruits have 100 health, and your general does 120 damage. This is probably the easiest option because it can be done right before the final wave on the Evil King.
Rewards
When you reach the maximum level, fairytale adventures will reward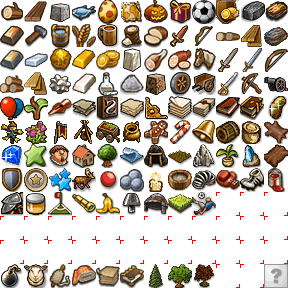 Magic Beans instead of experience points at a rate of 1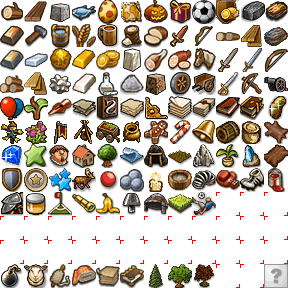 per 400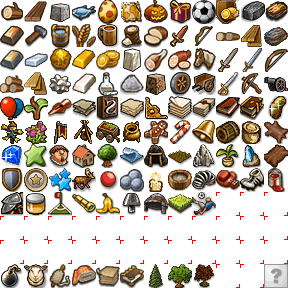 . You will not also receive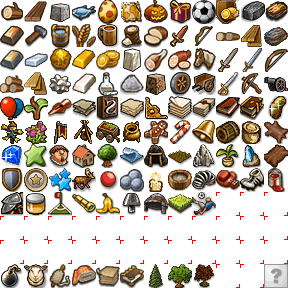 Star Coins, which are normally given at max level.
Slot 1
Slot 3
Slot 4

100 (100 %)


Slot 2
Slot 5