Tomb Raiders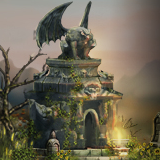 Dark Cultists have retrieved an ancient artifact and secluded it on their fortified island, where they perform unspeakable rituals in its name.

Sail forth with your comrades and put an end to this abominable practice!
General Information
Type:
Co-operative
Players:
4
Difficulty:
6
Duration:
4 days
V • E •

D
Description
Tomb Raiders is a Co-operative Adventure, which was introduced to the Test Server on Wednesday 8th January 2014.
It requires 4 participants, who each have to clear their own path to the centre of the island.
Guide Information
Note that the following background colours are used in the guide below for different Generals:
Guide
Each participant has "just" 4 camps to eliminate.
Map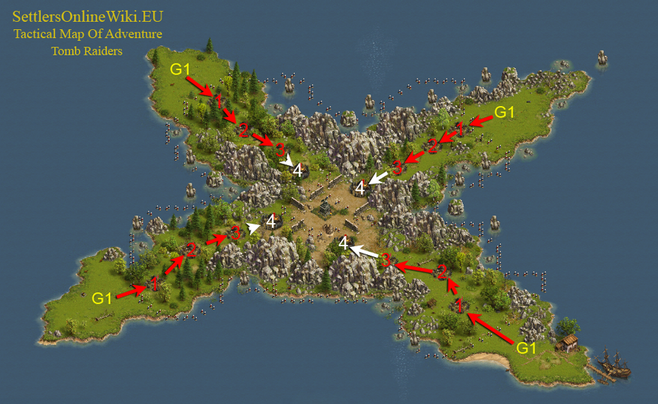 Bandits
The following bandits can be found in the Raiding the Raiders adventure:
Rewards
Slot 1
Slot 3
Slot 4
Slot 5+6

1
1


Slot 2
Slot 7
Outdated Pre 21-Jan patch on Testserver
Slot 1
Slot 3+4
Slot 5
Slot 6
Slot 2
Slot 7