Tropical Sun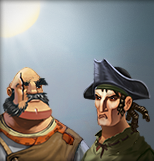 A pigeon landed this morning, bringing news from your good friend Lord Walder the Bold. Or is it bald? Anyway, he requested your attention regarding a problem he has. His people live on an island ruled by a fierce pirate leader, but they get along well. Neither hurts the other, peace can be smelled the air. Then two weeks ago an unknown bandit gang appeared from the badlands, and they seem to want the island for themselves. Lord Walder needs your help! I say rally up some of our military forces and pay them a visit. Do you agree?
General Information
Type:
Mini
Players:
1
Difficulty:
4
Duration:
2 days
XP:
3600
V • E •

D
Description
The Tropical Sun adventure first appeared on the Test Server in February 2013. It is a one-player adventure with only nine enemy camps. It migrated to the main server on 9th May 2013.
This adventure is a little different to most in that is isn't divided into sectors which contain several camps with one leader camp. Instead there are 9 individual camps (inside mini sectors), all which have to be defeated on their own.
Availability
Level: 26
Merchant: N/A
Adventure Search: Short (?.??%), Medium (?.??%)
Trade: ~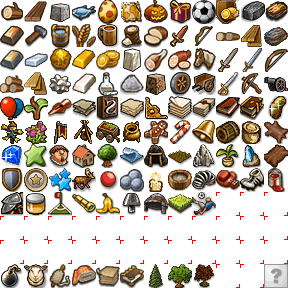 50-90
Requirements
The following table shows which troops you should need to bring to the adventure, depending on whether you have a Veteran General or not.
Maps
Achievements
There are 4 achievements for this adventure:
| Name | Requirements | Trophies | Reward |
| --- | --- | --- | --- |
| The Sloop | Complete "Tropical Sun" in less than 8 hours | 40 | |
| Hurricane | Complete "Tropical Sun" in less than 2 hours | 100 | |
| Pirates Rule | Complete "Tropical Sun" while losing less than 50 Recruits | 40 | |
| No Boarding! | Complete "Tropical Sun" while losing less than 210 units | 70 | |
No Soldiers Guide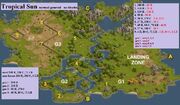 Don't have soldiers yet, then the adventure can still be done. Looneylou's guide map shows how to do the adventure when your best troop is still Longbowmen. Click the image on the right to see the guide.
This guide has no blocks, and requires only a Normal General.
Guide
Refer to the Combat page for more information. Generally, the lowest quantity/cost troop combination is listed but higher cost/value troops can be substituted to boost the odds toward losing 1-2 less troops. So use of elite soldiers, longbowman and crossbowman is at your discretion but most likely will not change the outcome very much depending for any particular battle. Likewise, more troops than listed can be sent if capacity of the general permits but in most cases will not affect the outcome.
Additional guides for Tropical Sun available here.
Bandits
The following bandits are found in the Tropical Sun adventure.
Rewards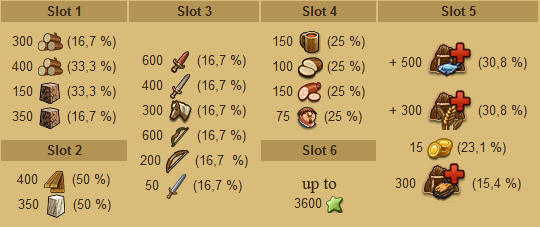 Subquests
The adventure has six subquests, for 750 XP:
To complete the third subquest, you simply need to click on the three pirate ships around the island. As you click on them, they will disappear.