Witch of the Swamp
Rumours tell of a mighty witch. She lives in a poisonous swamp and is believed to have the ugliest face you can imagine, warts all over her deformed nose and a laughter that can freeze your spine. Anyone who dares to journey into her realm is sure to earn fame and glory.
General Information
Type:
Experience
Players:
1
Difficulty:
3
Duration:
2 days
XP:
5663
V • E •

D
Description
Witch of the Swamp is one of the easiest adventures. It has a linear path (you attack one camp after another, but can't skip any to jump ahead) organized in a decreasing spiral through the swamp, with the Boss in the Witch Tower at the center of the island.
Great map for players at all levels with great XP to loss ratio but weak rewards at higher levels.
There is an approximate 20% chance that the final reward will be the Old Friends Adventure.
Availability
Level: 26
Merchant: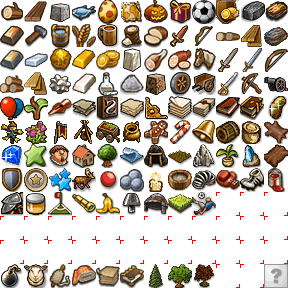 95
Adventure Search: Short (?.??%), Medium (?.??%)
Trade: ~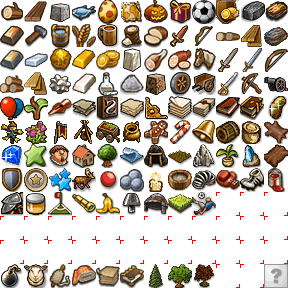 60-100
Maps
Requirements
Notes:

If your quest says to beat the Witch of the Swamp with less than 500 Recruits killed, in the second to the last battle, replace the 155 Recruits and 45 Soldiers with 75 Militia and 125 Soldiers. You will lose all the Militia but no Soldiers.

40 Militia can be used to replace 40 Soldiers without additional losses on this map so you don't need to make 157 Soldiers if Steel Swords are hard to come by.

Substitute 1 militia for camps listing 1 soldier if working on the Overkill achievement. Refer to achievement option for camps that normally involve many soldiers.
Achievements
There are 4 achievements for this adventure:
| Name | Requirements | Trophies | Reward |
| --- | --- | --- | --- |
| Nobody Expects... | Complete "Witch of the Swamp" in less than 8 hours | 40 | |
| The Inquisition | Complete "Witch of the Swamp" in less than 2 hours | 100 | |
| No Cursed Arrows | Complete "Witch of the Swamp" while losing less than 100 Bowman | 70 | |
| Overkill | Complete "Witch of the Swamp" without using any Soldiers | 50 | |
Guide
Refer to the Combat page for more information. Generally, the lowest quantity/cost troop combination is listed but higher cost/value troops can be substituted to boost the odds toward losing 1-2 less troops. So use of elite soldiers, longbowman and crossbowman is at your discretion but most likely will not change the outcome very much depending for any particular battle. Likewise, more troops than listed can be sent if capacity of the general permits but in most cases will not affect the outcome.
Quicker: Several camps can be skipped. By skipping camps you will receive less XP (3400), but it will save you time and troops.
Additional guides for Witch of the Swamp available here.
Enemies
The following enemies are found in Witch of the Swamp adventure.
Rewards